Dr's. Erasmus and Associates are family physicians and general medical practitioners who endeavour to
provide quality health care services in a compassionate and caring environment.
---
Street Address:
Postal Address:
Reception:
Fax Number:
Accounts Dept:
Diabetic Hotline:
Emergencies:
E-mail Address:
No 5 9th Ave, Northmead Benoni, 1501
PO Box 13090, Northmead Benoni, 1511
011 849 6511/2
011 849 8317
011 849 8533 or 011 849 6953
082 455 1633
082 455 1633
pdcerasmus@gmail.com
Recomed Online Booking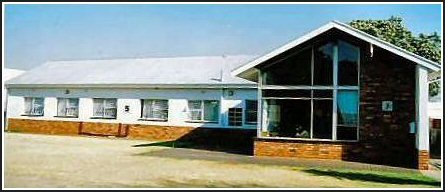 Dr. Phil Erasmus
Dr. Marina Roux
Dr. Anel Myburgh
Dr. Joey de Vos
Dr. David Masurik
Family Physicians
General Practioners
Diabetic Center
Industrial-Occupational Health
Examinations
Flight Medical Examinations
flightmedicall23@gmail.com
Women Wellness Clinic
Travel Clinic
Palliative Services
Geriatric Health
Pediatrics
Sport Medicine
Dietician
Podiatrist
Sonagraphy
Pharmacy
Monday to Friday: 07h30-17h00
Saturday Morning: 07h30-11h30
The Practice is contracted to most Medical Aid Schemes. Please present your medical aid card at appointments. Private cash patients are welcome. Credit Cards (Master Card and Visa) are accepted.